We're excited to announce a new membership model!
If you're an active eResearch organisation, we invite you to be part of the new AeRO. We're looking to be more inclusive, with reduced membership fees to encourage increased collaboration.
Anyone sending 3+ delegates to the eResearch Australasia Conference will automatically qualify to apply for membership.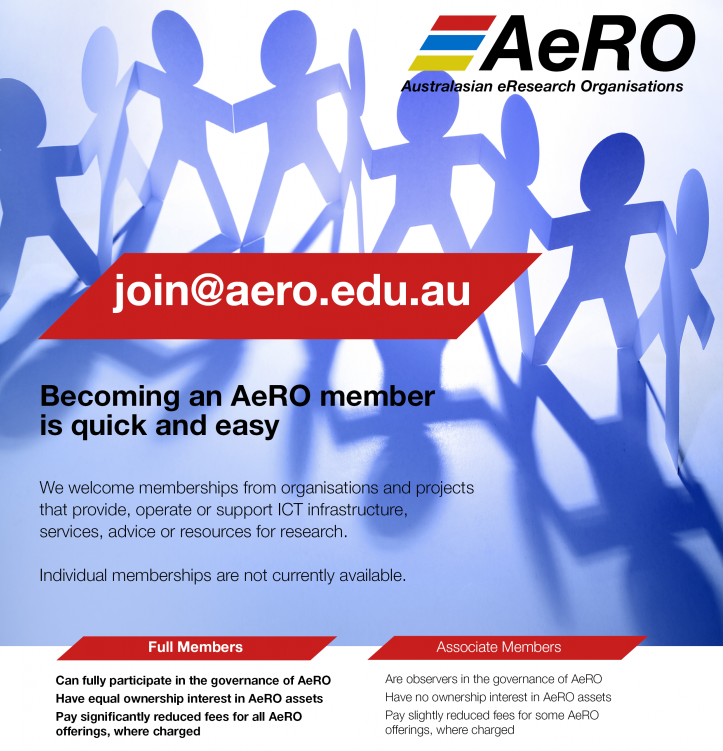 Contact us for a copy of the new AeRO Members Agreement and Application Form
Contact us for the latest version of our AeRO Members Prospectus that details our focus areas and activities